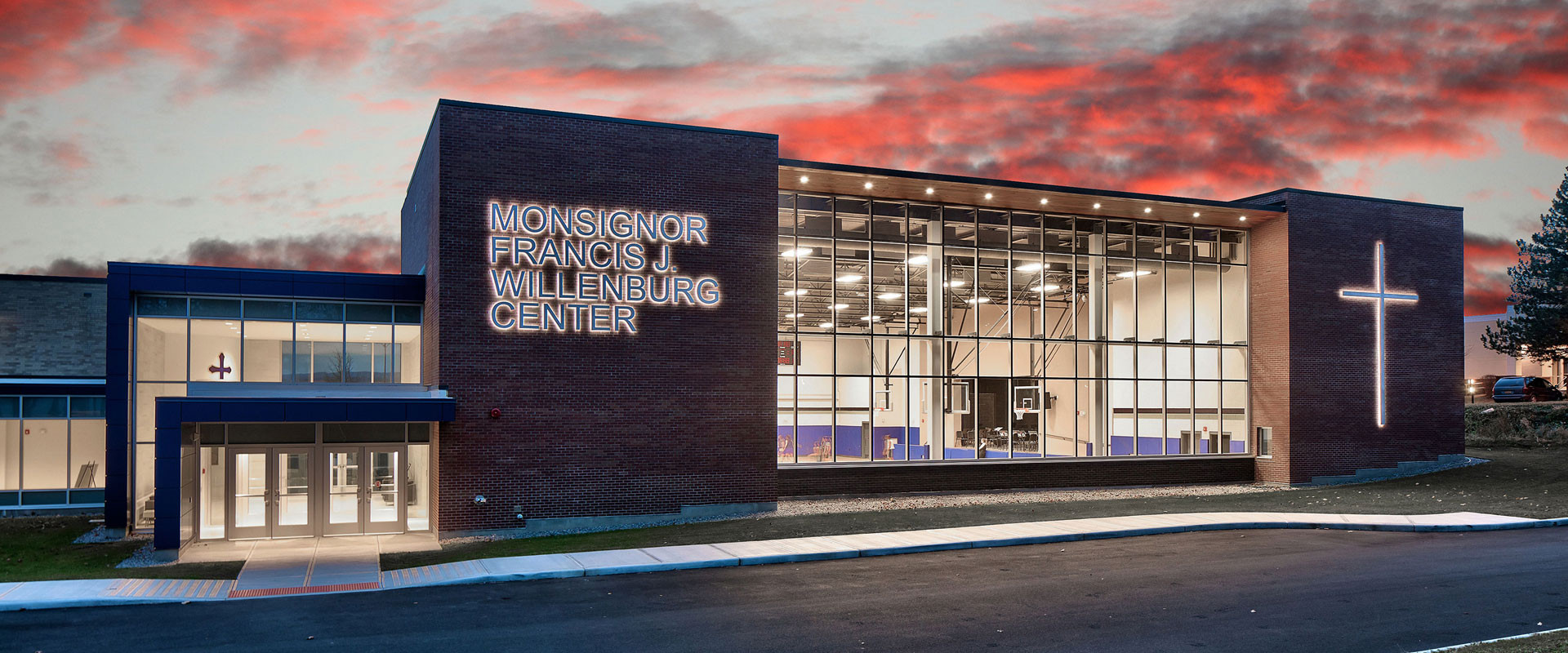 Education Portfolio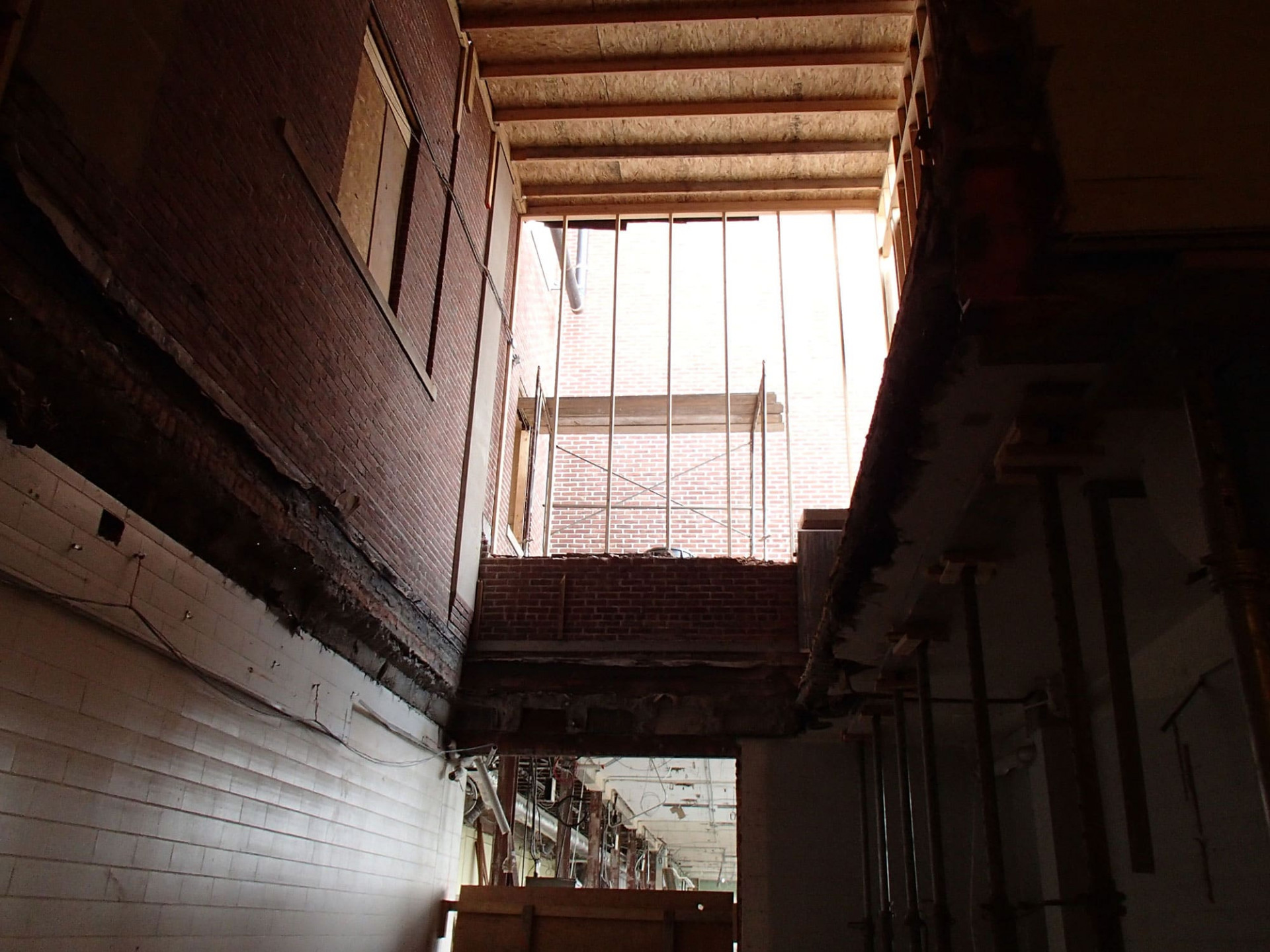 Utica CSD - Proctor H.S. - Phase 2 In Progress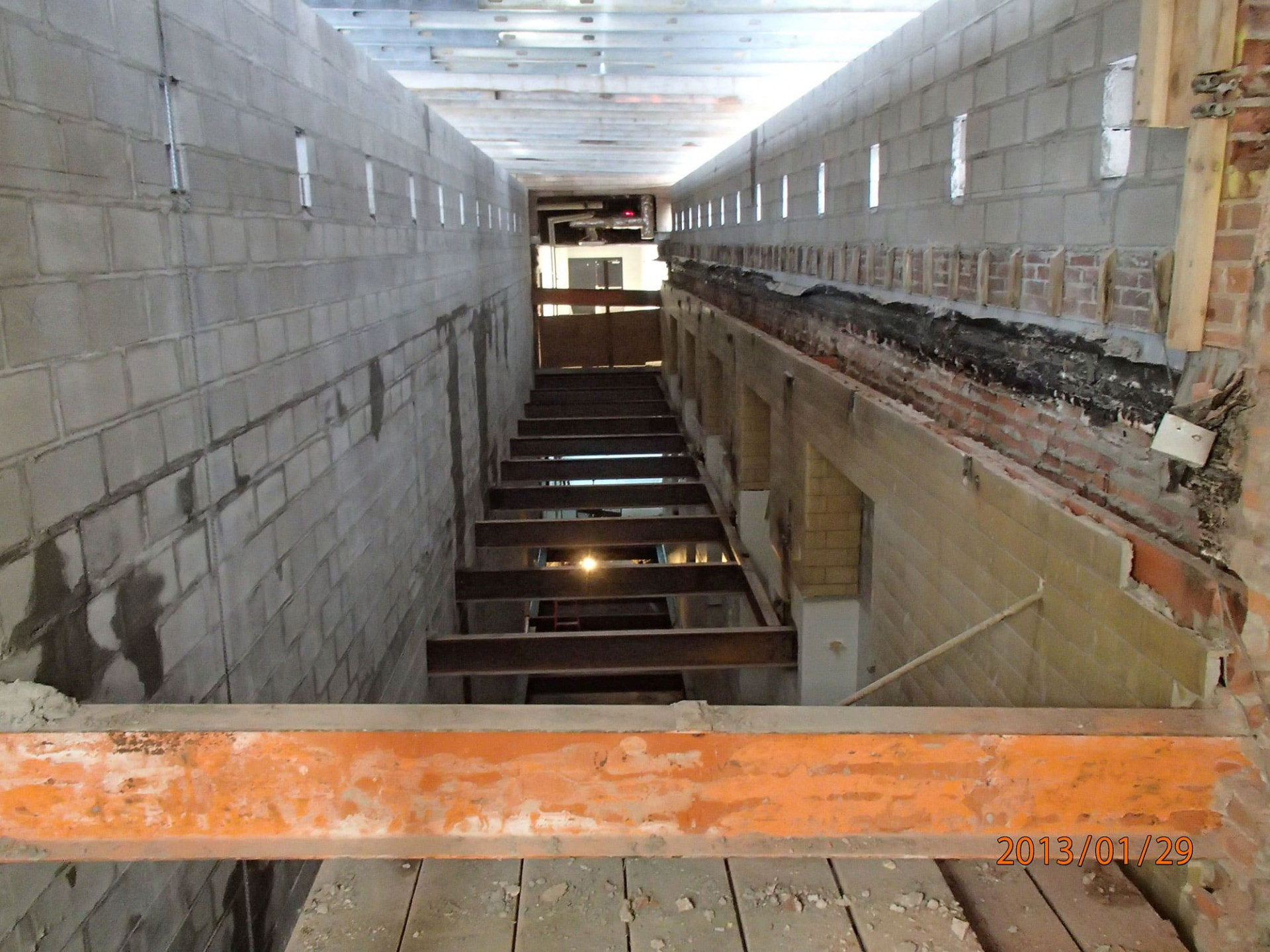 Utica CSD - Proctor H.S. - Phase 2 In Progress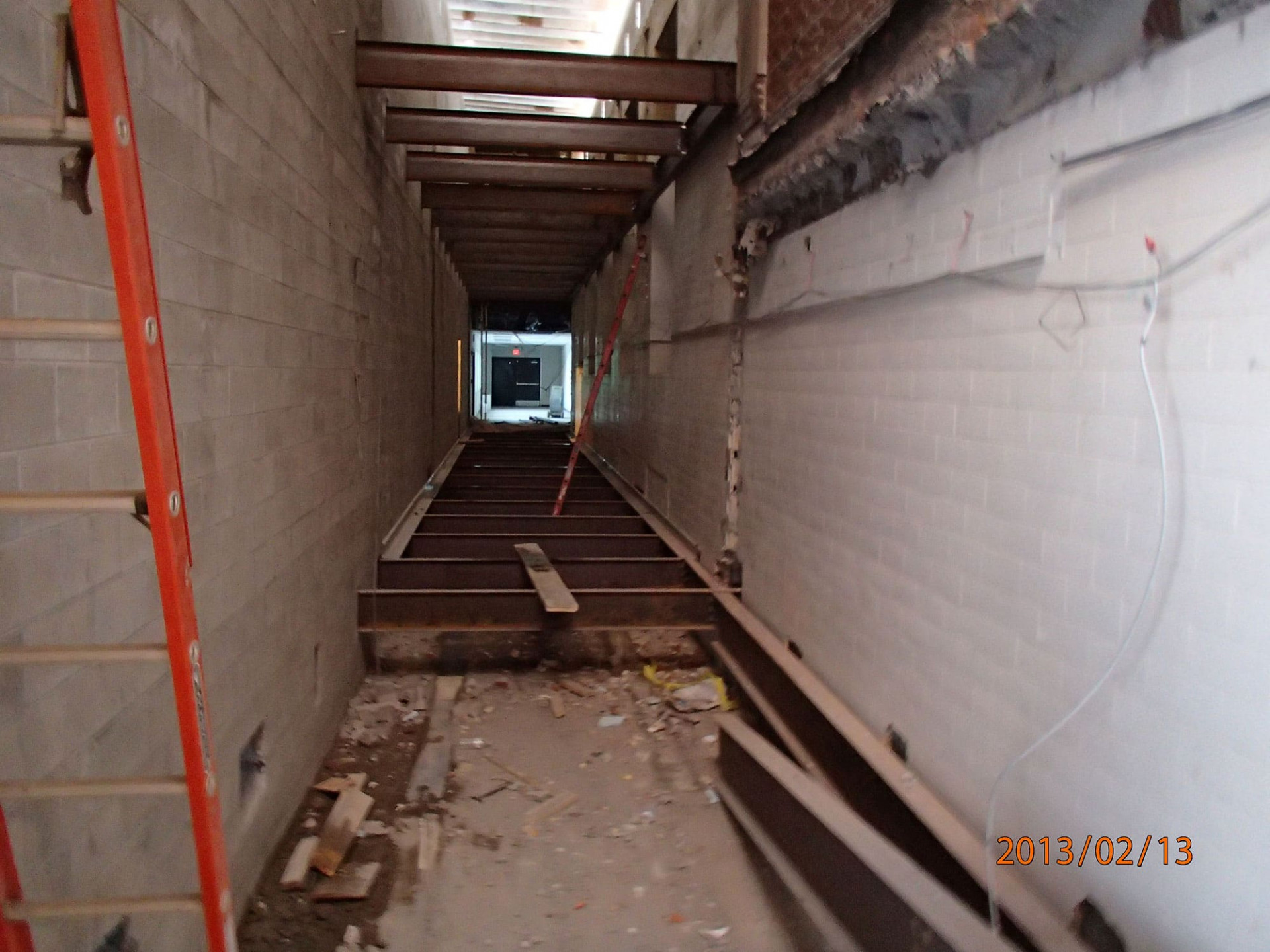 Utica CSD - Proctor H.S. - Phase 2 In Progress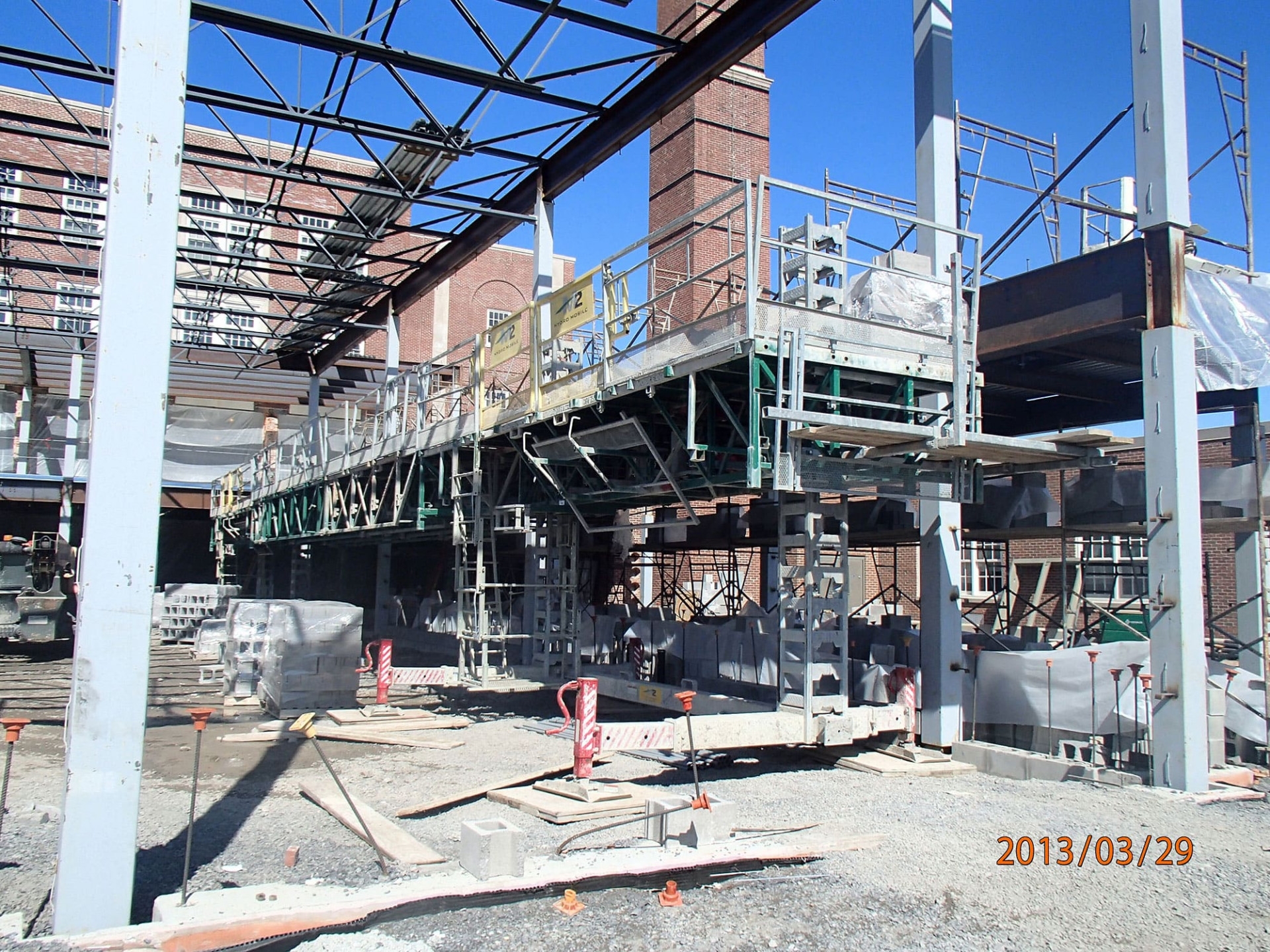 Utica CSD - Proctor H.S. - Phase 2 In Progress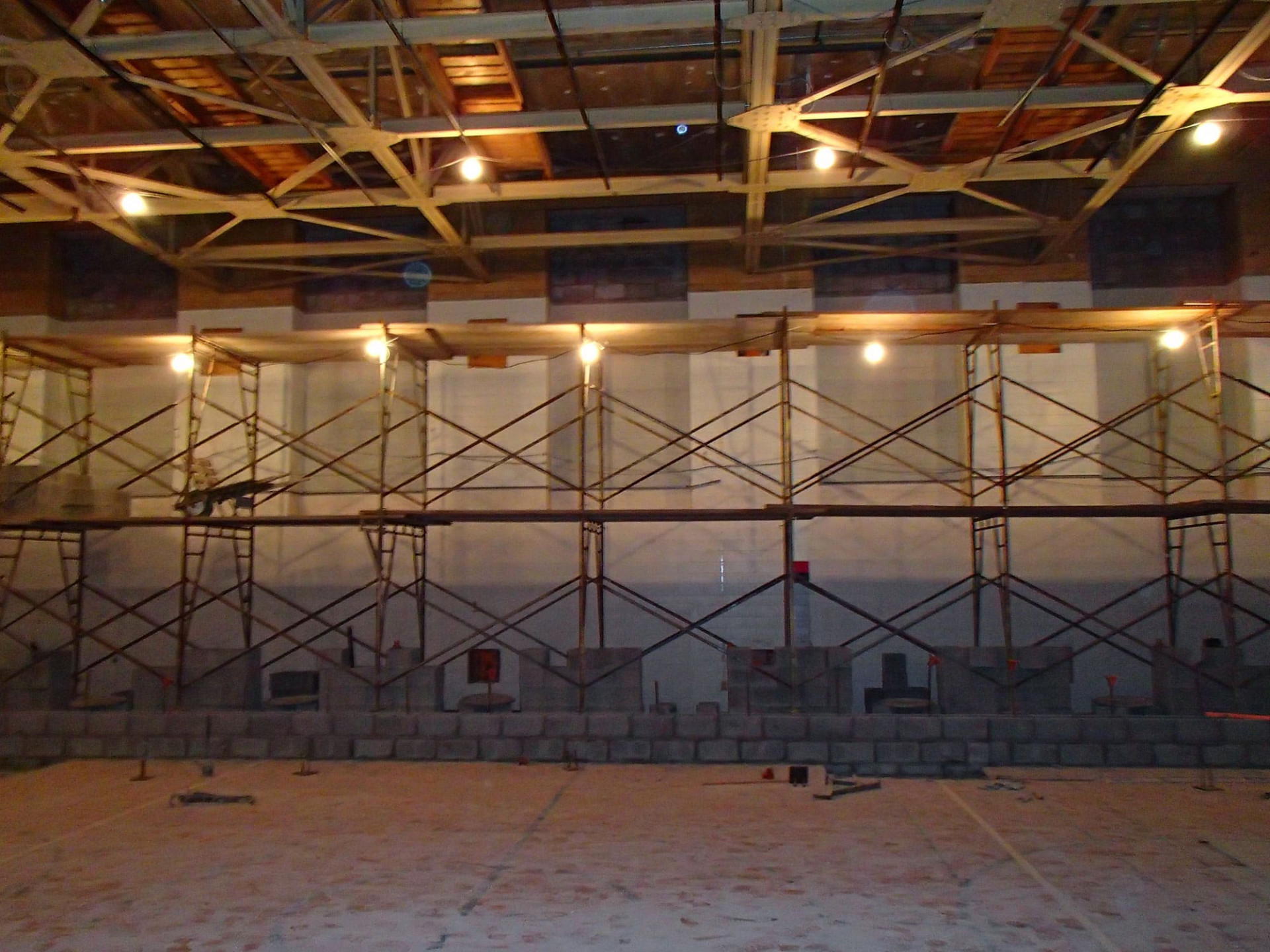 Utica CSD - Proctor H.S. - Phase 2 In Progress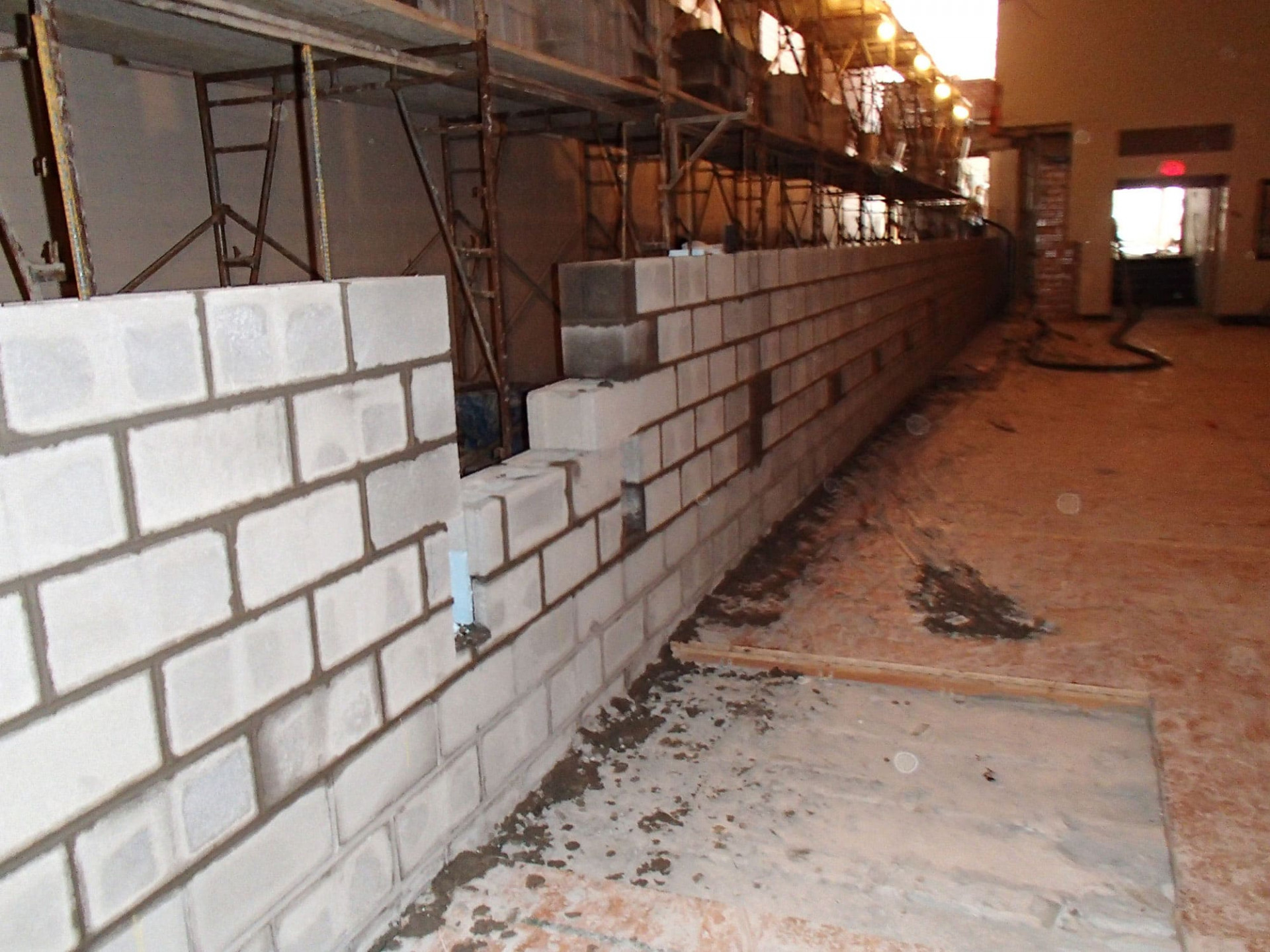 Utica CSD - Proctor H.S. - Phase 2 In Progress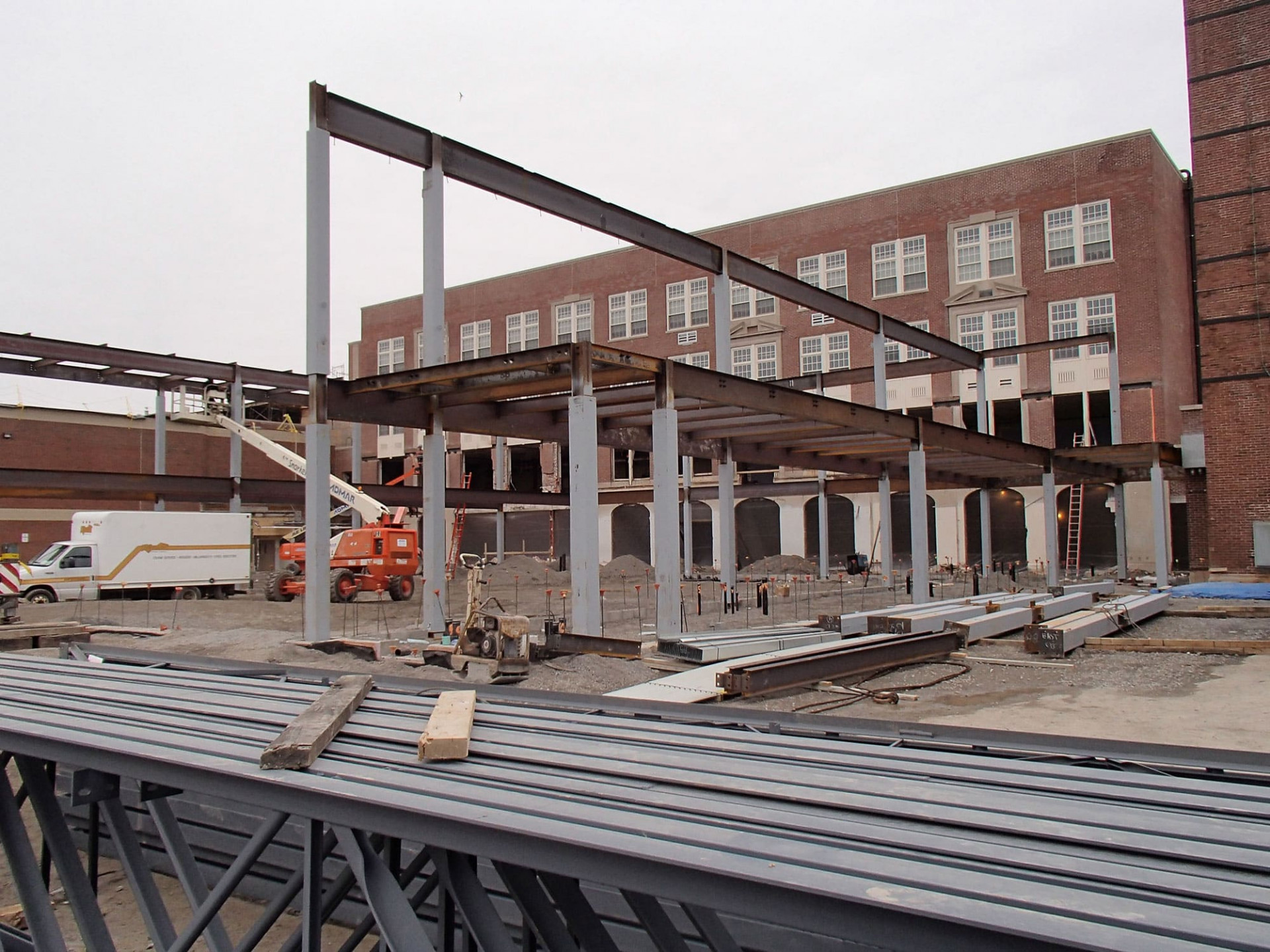 Utica CSD - Proctor H.S. - Phase 2 In Progress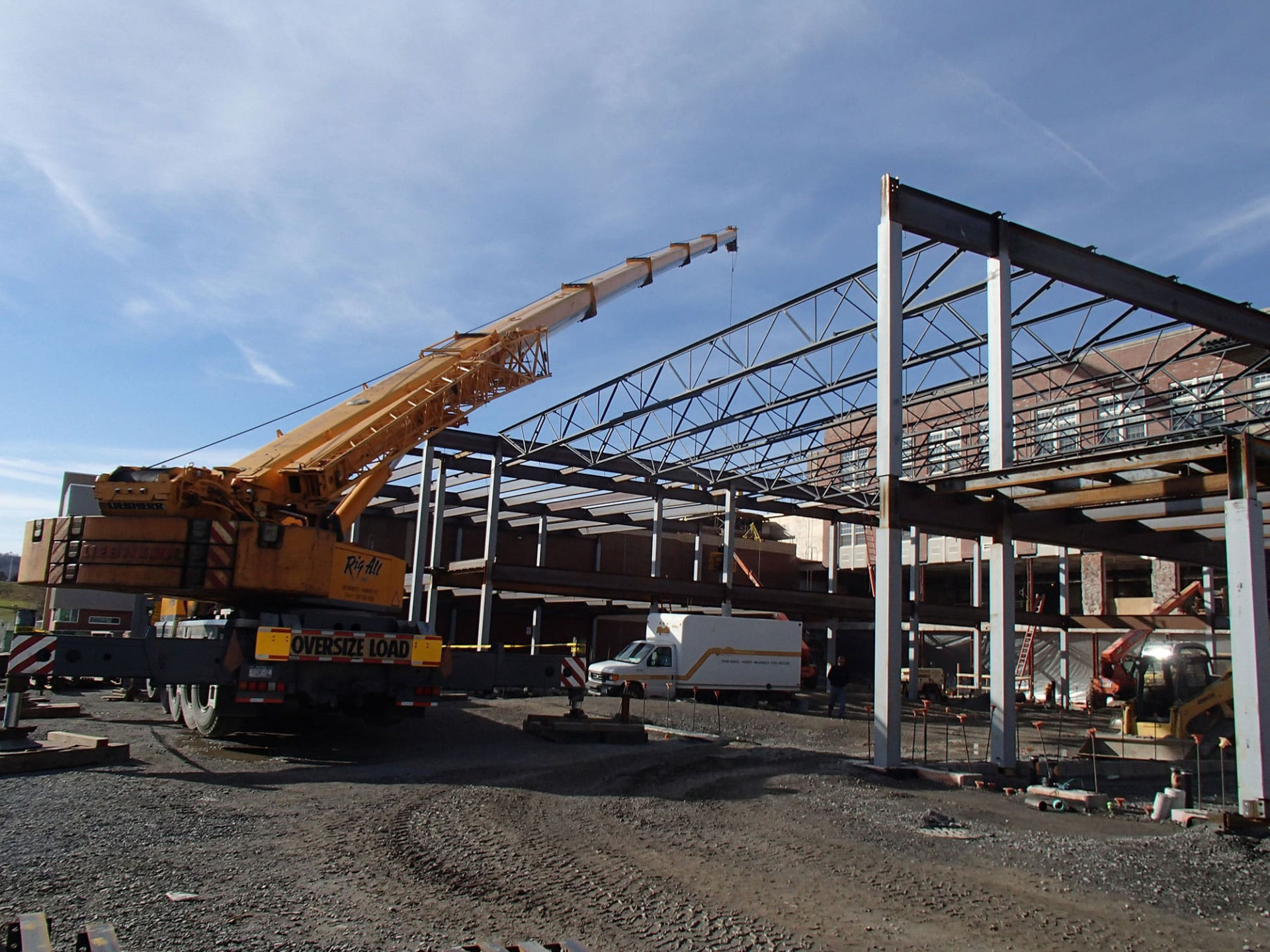 Utica CSD - Proctor H.S. - Phase 2 In Progress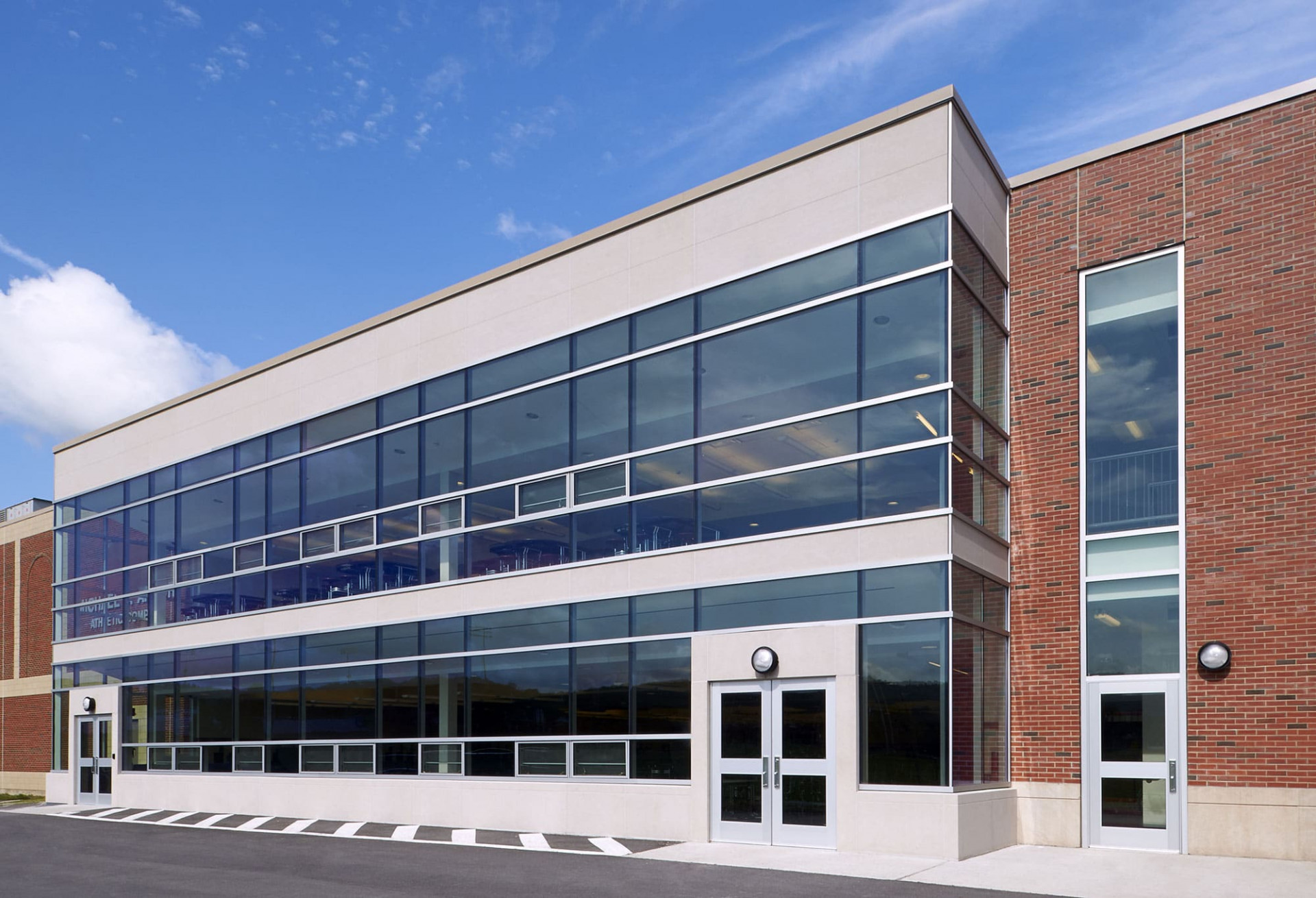 Utica CSD - Proctor H.S. - Phase 2 Complete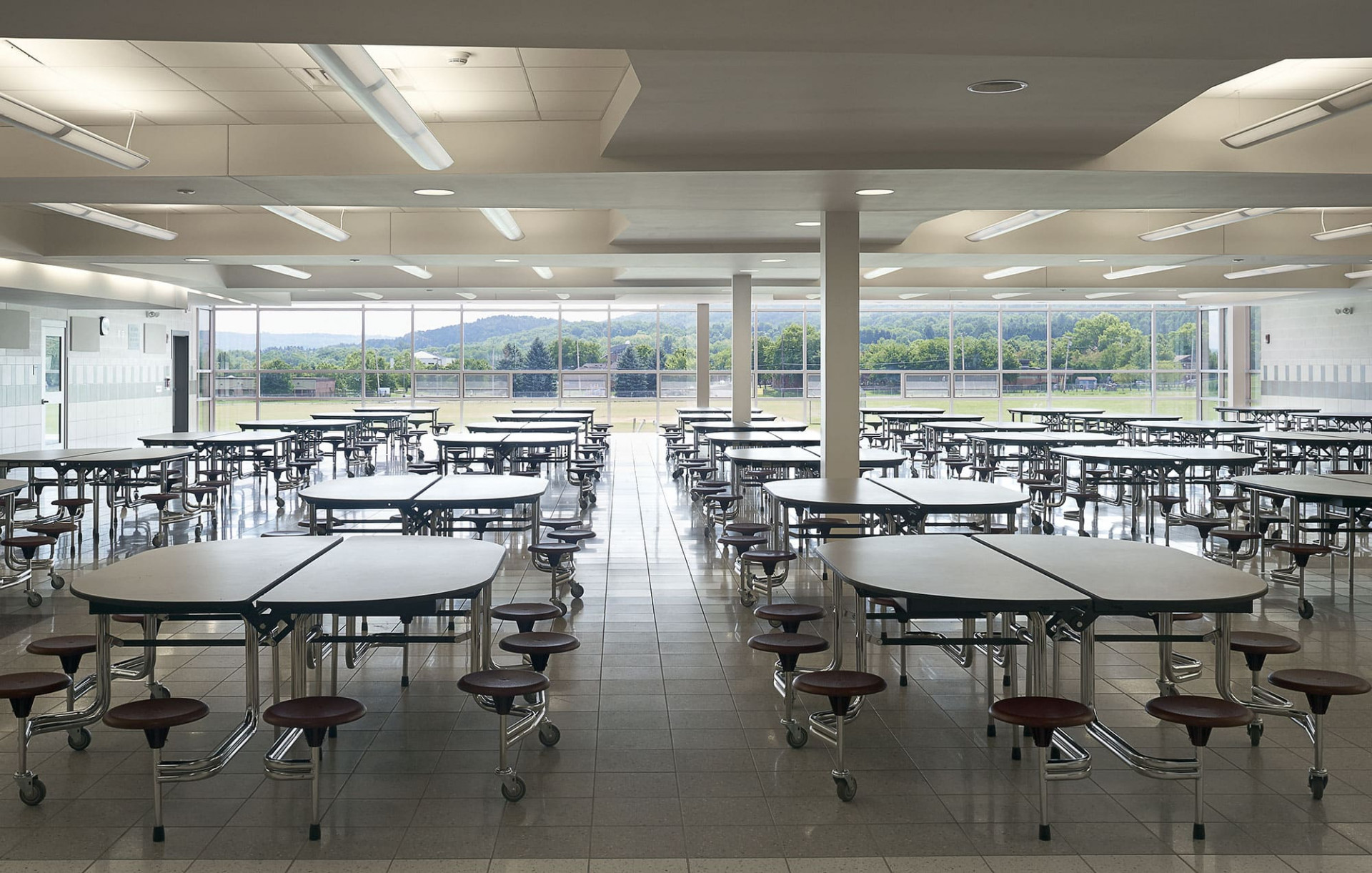 Utica CSD - Proctor H.S. - Phase 2 Complete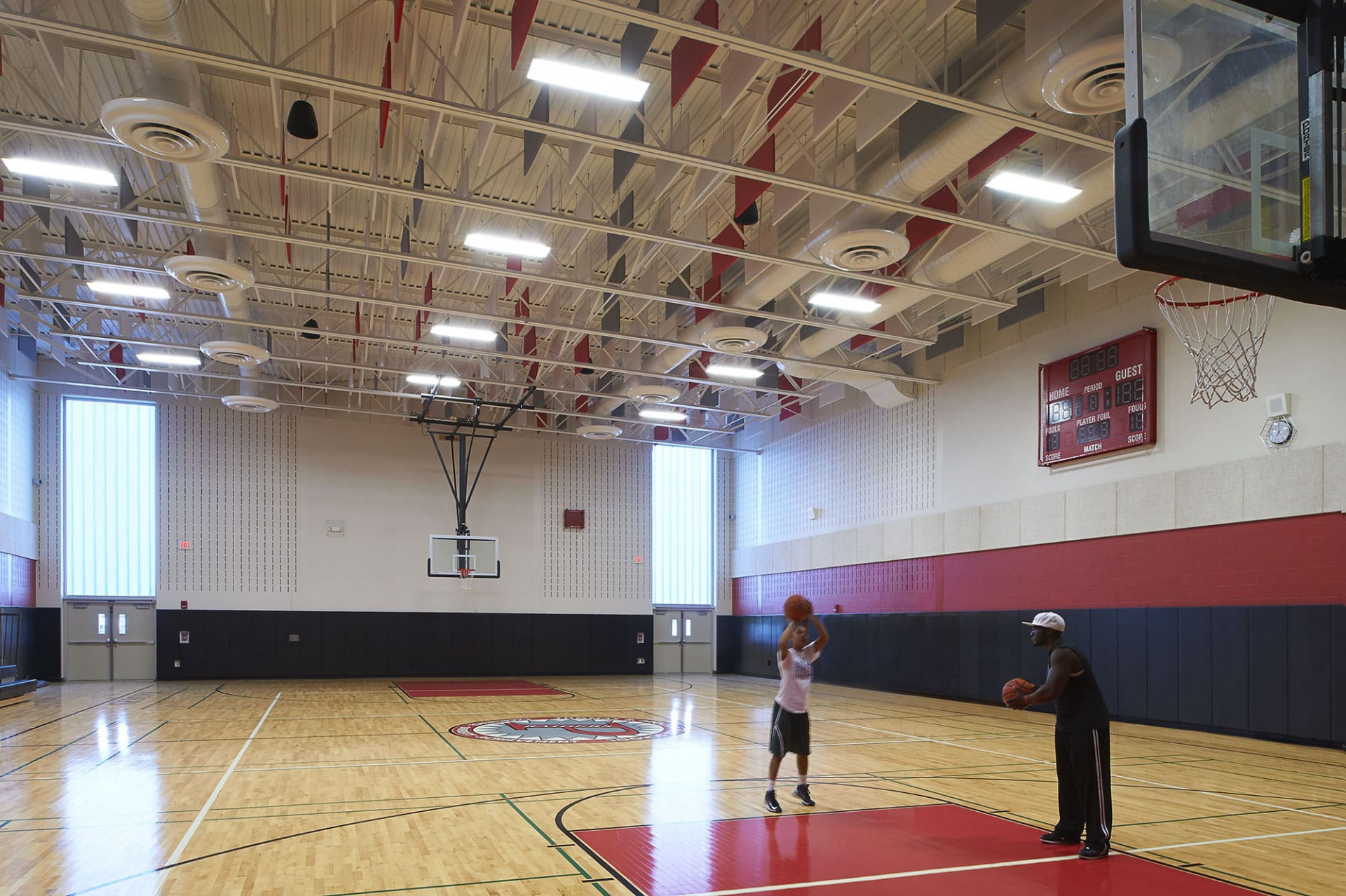 Utica CSD - Proctor H.S. - Phase 2 Complete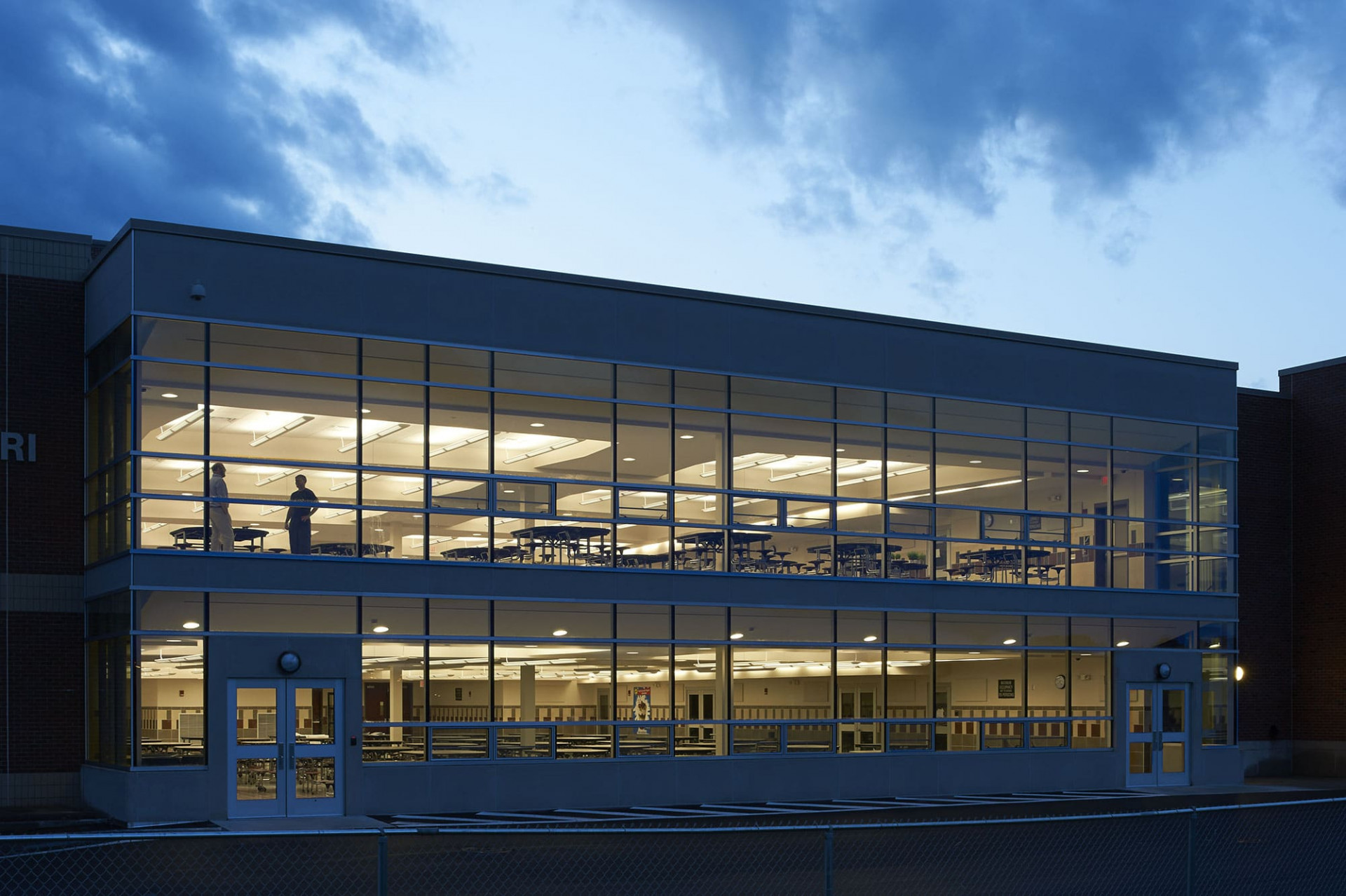 Utica CSD - Proctor H.S. - Phase 2 Complete
Project Name:
Utica City School District - Proctor High School - Phase 2
Scope: 56,000 square foot addition - 2 Story
Completion Date: December 2013
Contract Amount: $7,800,000
Architect: Stieglitz Snyder Architecture - 716-828-9166 - Jeff Klotzer
Description: As the work at Thomas R. Proctor High School continued, National Building was awarded the general construction contract for Phase 2. This project consisted of a large, two story cafeteria that included a two story serving area as well as a larger kitchen with all new food service equipment. Also included in this project was a gymnasium with locker rooms for P.E. class, men's and women's bathrooms, and another set locker rooms for the JV boys and girls.
The exterior finishes for this addition consisted of brick, limestone veneer panels from Italy, etched channel glass from Germany, and a large, two story curtain wall for the cafeteria façade. Interior finishes include ceramic and terrazzo tile throughout, decorative soffits in both cafeterias, and new sports and gym equipment in the new gym.
Also included in this project was a three story "link" built inside the existing school to bring students from the 2004 addition to the new cafeteria. This connecting link was by far the most complicated part of this project as it involved building off the support walls from Phase 1, demo of floors, walls, roof and structural steel, all while supporting the existing structure, keeping a water tight enclosure, and keeping student and staff safe and undisturbed.
Renovations to additional areas for teaching rooms, offices, and a new weight room were all part of this exciting project. This project ran concurrent with the work in Phase 1 and made for a busy job site.
Back