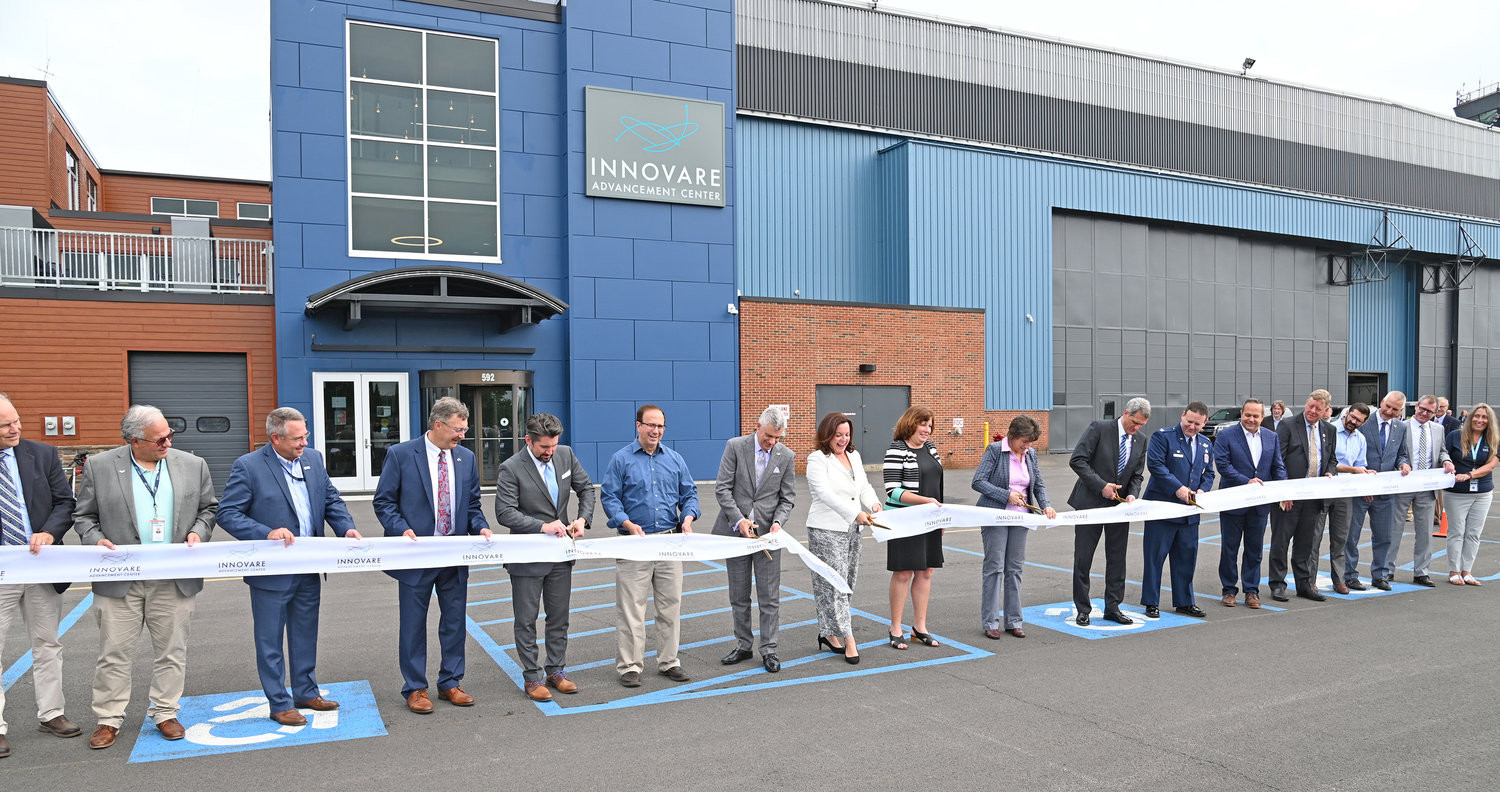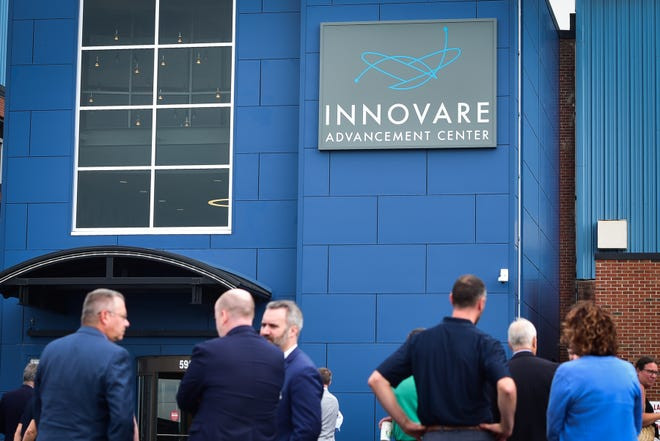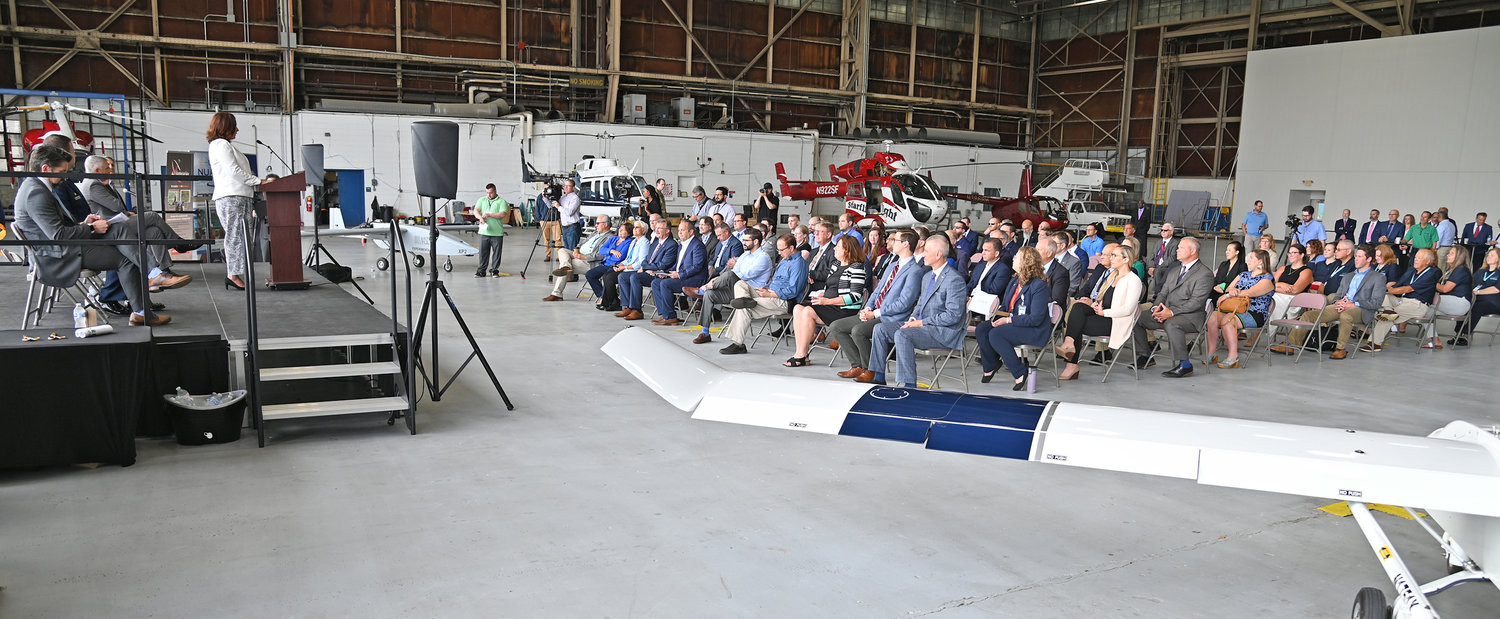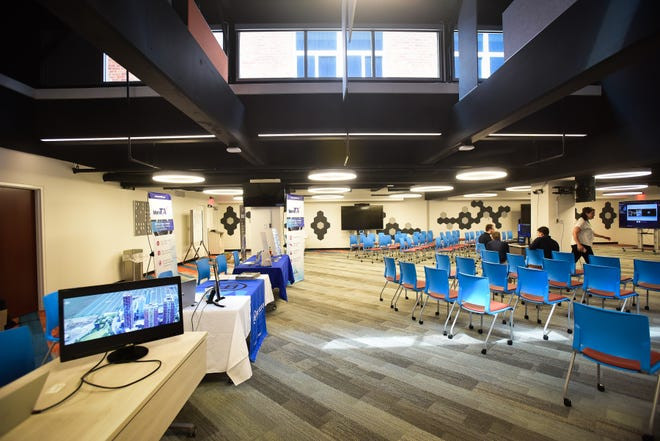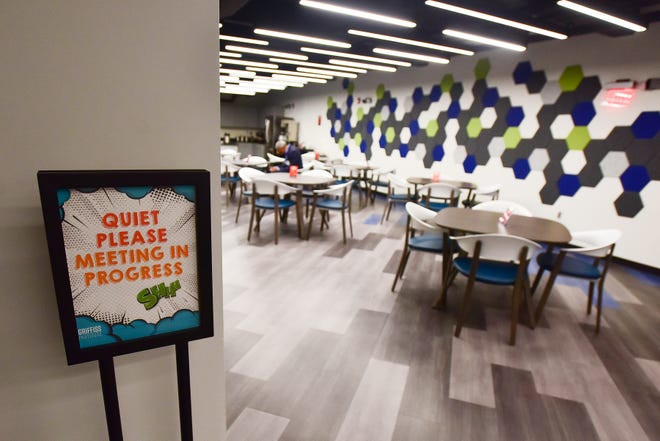 Ribbon Cutting July 2021 - Griffiss International Airport Hangar #100 Rehabilitation Project
July 9, 2021
7/9/2021 Ceremony starting with a ribbon-cutting. Tours of the facility followed, along with panels and discussions on the future of aerospace and defense. Originally dubbed the Open Innovation Campus, the $12 million computer technology research center at Griffiss International Airport was first unveiled in August 2019. It was designed to give scientists and companies a place to use quantum information processing to analyze and improve computer technology, among other research areas. Officials said the center was not only the future for technology, but for further growth at Griffiss.  Read Article in Rome Sentinel here
"The future is here. The future is now. Let everyone know the future is in Oneida County." 
Those were the closing words of Oneida County Executive Anthony Picente Jr. on Thursday, giving a short speech during a day-long opening for the Innovare Advancement Center in Rome. 
In a sign of the times, the center held a virtual opening in September 2020. 
A more formal opening was held Thursday, with a litany of local and state dignitaries. 
Originally dubbed the Open Innovation Campus, the $12 million computer technology research center at Griffiss International Airport was first unveiled in August 2019. It was designed to give scientists and companies a place to use quantum information processing to analyze and improve computer technology, among other research areas. 
On Thursday, officials said the center was not only the future for technology, but for further growth at Griffiss.